Stair Lift Measurement Guide
It really is very easy to take measurements for your new stairlift. All you will need is a good quality metal tape measure.
First, take a general overview of your stairway layout and decide which side of the staircase the stairlift will be mounted on, when viewed from the bottom. Be aware that the stairlift rail will overhang the top landing by 7" (20cm) and meet the floor at the foot of the stairs 13" (33cm) beyond the 'nose' of the first step.
Take note of any fixtures, such as window sills, hand rails, central heating radiators, doorways etc., that intrude into the stairway area - or could be blocked by the presence of the stairlift.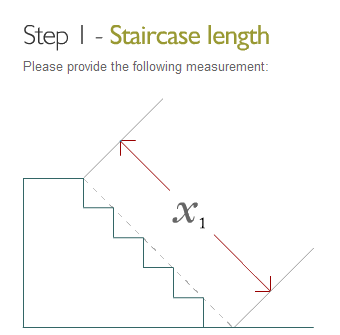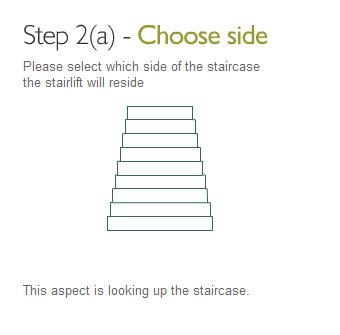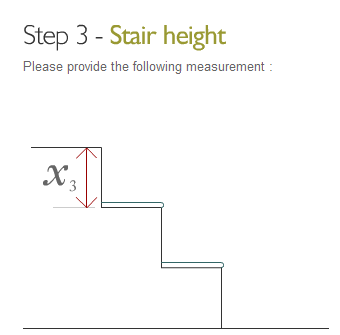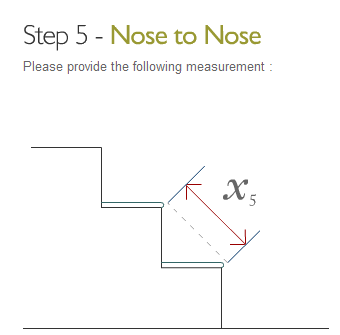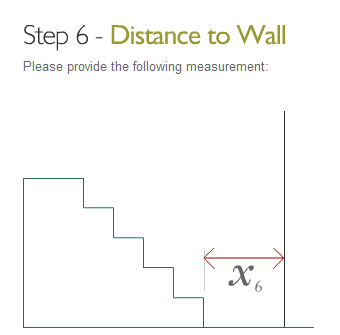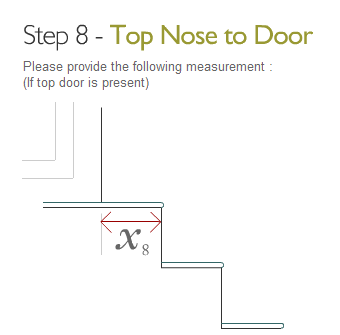 Stairlifts are custom made products
and are NOT refundable. Orders cannot be
canceled once the rails have been cut.